Counselling
People come to counselling for a wide range of reasons: work or relationship issues, stress, self-confidence, addictions, physical health problems or from just feeling overwhelmed with everything.
We all have times when we experience emotionally painful events or have unwanted feelings from which there seems to be no escape. Sometimes the cause is clear: a difficult relationship, bereavement or illness. At other times things aren't so clear; our lives have become intolerable, we feel 'stuck', or that we keep repeating or reliving problems from our past.
Coming to terms with past events and unexpected changes in our lives is a huge relief, and the clarification that therapy can bring can feel like having a weight lifted from your shoulders.
Whatever challenge you're facing our counsellors are here for you.
Counselling is not an advice service. By helping our clients understand what is going on in their lives, we can guide them to their own meanings and answers. Our aim is for clients to know and accept themselves, and to take control of their own lives.
We do not prescribe medication. Your own GP is best placed to advise you on medical treatments and your counselling will integrate with any medication you have been prescribed.
Our work together is a process of personal development within a safe and confidential person-centered relationship. We help you work through your issues, express your feelings, understand and deal with their foundation, and enable you to achieve what you want.
We have a number of counsellors, so if you feel that one in particular might be more suitable for you, please let us know when you contact us so that we can ask them to come back to you individually.
Our counsellors have the experience and can help.
Use our Email Contact Form

or call us on

020 8699 6808
---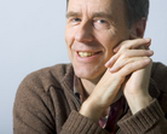 Joseph Gale Burns, (MA (Cantab), PgDip/Man, MA Int Rel)
I have been a practicing counsellor for over 35 years using a variety of approaches including gestalt, humanistic psychology, psychodynamics and re-evaluation counselling.
I have studied intensively at West London College and the King's Fund, and this continues as on-going development.
In addition to private practice I have worked for many years in a GP practice and have overseen the Counselling and Welfare Services of an acute hospital as an NHS non-executive director.
As an accredited teacher of re-evaluation counselling I have taught in a wide range of organisations, and I can offer coaching for executives and organisations on change programmes.
I am comfortable working with individuals, couples, groups and families with a wide range of issues and I welcome an initial talk to see if I can be of use.
To find out more about me and how I practice please visit
www.makingchange.yolasite.com
, or use our contact form to request a call or appointment.
Use our Email Contact Form

or call us on

020 8699 6808
---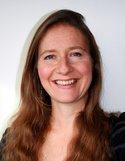 Charlotte Smith - Counselling and Cognitive Behaviour Therapy (BACP Accredited)
I am an accredited member of the British Association for Counselling and Psychotherapy (BACP) and I abide by their code of ethics. This ensures your confidentiality and protects your best interests and well-being.
You will be provided with a safe and supportive space where you will not feel negatively judged.
I have a Masters Degree in Rational Emotive and Cognitive Behaviour Therapy (CBT) which has enabled me to provide CBT services for a GP practice and for an alcohol rehabilitation project.
CBT tends to favour shorter-term work, is more goal-orientated and encourages individuals to replace irrational and unhealthy thoughts with more realistic and helpful alternatives.
Holding an Integrative Diploma in Counselling lets me draw upon the insights of several theories including psychodynamics and humanistic psychology. This means that whilst working with individuals in an integrative way I may also invite exploration of past and childhood experiences.
Although my particular interest is in the areas of alcohol misuse, and pregnancy and childcare related issues, I am also able to help individuals with a range of difficulties including anxiety, depression, self-esteem, stress, OCD, etc.
Some people may find six sessions adequate to address particular concerns in their lives, whereas others may prefer more in-depth exploration of their self and their relationships. I am happy to work with individuals on whichever basis is right for them.
To find out more about me and how I practice please visit my individual website at
www.charlottesmithcounselling.com
, or use our contact form to request a call or appointment.
Use our Email Contact Form

or call us on

020 8699 6808
---