Osteopathy
Osteopathy is a distinct hands-on treatment which is complementary to orthodox medicine. It is safe and natural, and based on each patient's individual needs, age and healthcare.
Four out of five people suffer with a bad back at some point in their lives. Many others suffer with spine or joint problems, and these may be felt as headaches, neck and shoulder tensions and other aches and pains.
We can identify and treat problems occurring through injury, faulty posture and occupational stresses.
Effective pain relief from most conditions including: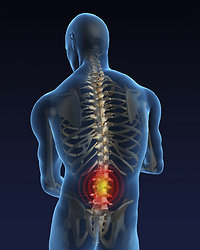 Back and neck pain

Accidents and injuries

Muscle and joint pain

Stress conditions

Sports injuries

Postural imbalances

Trapped nerves

Back pain in pregnancy




The condition of your bones, joints, muscles and soft connective tissue affect your body as a whole, so on your first visit we will ask you to describe all of your problem areas in full.

Your practitioner will then examine you and discuss how osteopathy can help you.

We will advise on what level of activity in the home, garden, sports arena or work place is right for you, and explain how to perform tasks safely and efficiently.

You may also need postural advice, individual exercises or temporary support to relieve pain, and you may be shown how to protect yourself from future injury such as lifting and carrying techniques.

The treatment you receive will range from a very gentle massage to stronger stretching and manipulation techniques which help your body to restore normal function. This may include short sharp movements to free restricted joints and give you more rapid pain relief.



Our practitioners have the experience and can help.

Use our Email Contact Form

or call us on

020 8699 6808
---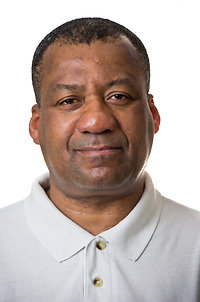 Deryck Breinburg DO, MiBiol
Forest Hill Osteopaths
My first graduation was in biochemistry which led to a medical research placement for the University of London. I worked there for 6 years and had several papers published in reputable scientific journals.
I subsequently graduated from the British School of Osteopathy in 1989 and I've been a full-time practicing osteopath since then (nearly 25 years).
My expertise in musculo-skeletal treatment is provided in a number of practices including an NHS GP practice in Lewisham and a clinic in Chelmsford, as well as my own practice here in Forest Hill Osteopaths.
I am registered with the
General Osteopathic Council
and if you have private health insurance I am also an authorised consultant for BUPA, PPP and WPA (amongst others) and uphold their rigorous standards.
I opened South London Centre for Complementary Health in 1997 to bring together a range of complementary healthcare options in a convenient way for you.
To find out more about me and how I practice please visit my individual website at
www.dbreinburg.co.uk
, or use our contact form to request a call or appointment.
Use our Email Contact Form

or call us on

020 8699 6808
---